Topics
A Malaysian Government-funded International Exchange Student arrived at the NITKC
2022/03/24
On Monday, October 11, 2021, a Malaysian government-funded international exchange student from Malaysia arrived at the NITKC to start a new school life in Japan with classmates on campus.
Due to the COVID-19 entry restrictions, the student, who transferred during the third year of studies in the Department of Electro-Mechanical Systems Engineering, Takamatsu Campus, could not enter Japan in April 2021. Therefore, he has been participated in online classes from Malaysia for about seven months since April. 
On Wednesday, October 13, a small entrance ceremony was held on campus. The student, who had been sincerely engaged in online classes for an extended period and had actively interacted with students as well as tutors in the classes, received congratulatory words and encouragement from the principal and teachers of the NITKC.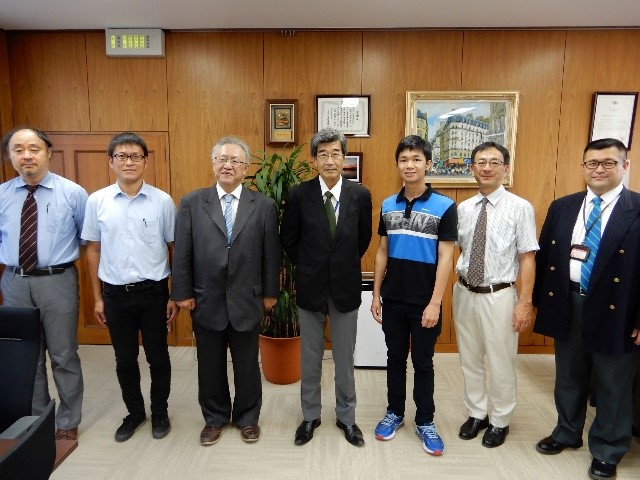 Entrance ceremony(1)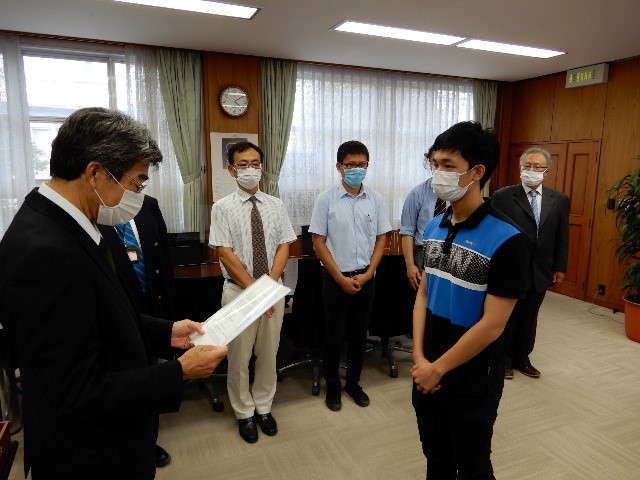 Entrance ceremony(2)